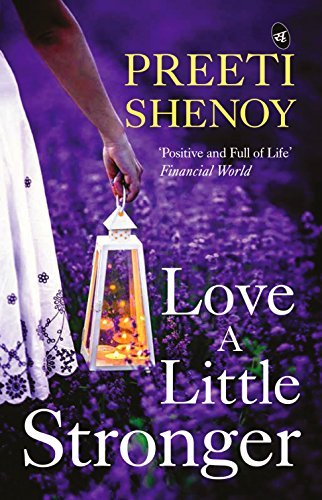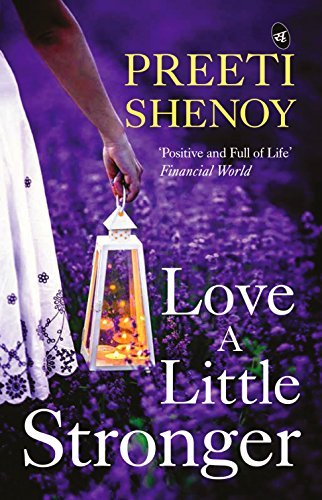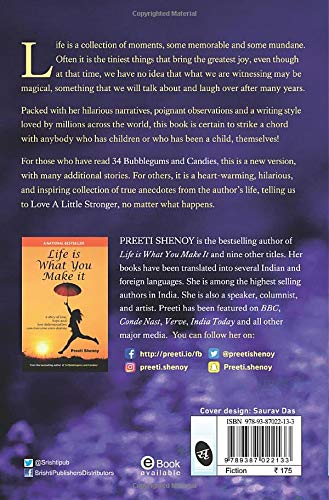 Life is a collection of moments, some memorable and some mundane.
Often it is the tiniest things that bring the greatest joy, even though at that time, we have no idea that what we are witnessing may be magical, something that we will talk about and laugh over after many years.
Packed with her hilarious narratives, poignant observations and a writing style loved by millions across the world, this book is certain to strike a chord with anybody who has children or who has been a child, themselves.
For those who have read 34 Bubble gums and Candies, this is a new version, with many additional stories. For others, it is a heart-warming, hilarious and inspiring collection of true anecdotes from the author's life, telling us to Love A Little Stronger, no matter what happens.